Our Mission
We are proudly celebrating 18 years of success!! Thank you for being part of our success. Aqua Pools believes that nothing is as important as our customers. Responding to customer needs with speed, accuracy, professionalism and, most importantly, a smile – it's what makes a company successful.  Aqua Pools is at the forefront and constantly evolves to meet the needs of our customers. We have the experience it takes to make our projects successful.
Despite our rapid growth, we remain committed to the philosophy that the customer comes first. Our staff and managment  are readily available to answer any questions or concerns you may have during your project  , our "Listen and put customer first" motto extends well beyond the completion of your job. We hope to build a life-long relationship with every client, no matter how big or small the project is.
Over 50+ years combined experience in the Aquatic field of waterpark engineering ,filtration design, and complete service & repair.
Active commitment to superior customer service.
The newest and most advanced technology in the swimming pool industry.
Specializing in swimming pool renovations & upgrades.
We offer full service repair and maintenance on all major brands of pool filters, heaters, lights, spa systems & more.
Dedicated, hard-working & professional employees.
Professional, clean, well identified vehicles and uniformed employees.
Active Community Supporter
Longtime Member of The Association of Pool & Spa Professionals (APSP).
Member Bath Business Association
Notable Clients-To name a few:
Wildwater Kingdom
City of Wooster
City of Brookpark
City of Westlake
City of Rocky River
City of Seven Hills
City of Fairview Park
Wooster YMCA
Strongsville Recreation Center
Twinsburg Fitness Center
University Of Akron
Massillon Recreation Center
Ashland University
Shoreby Club
Cleveland Metroparks
Canterbury Country Club
Great Oaks Condominium Association
Over 500 homeowners in the Northeast Ohio area
Aqua Pools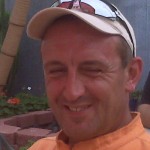 Phil Hlavin
CEO/Owner
phil [at] aquapoolsinc.com
Phil started his journey in the industry running the operations at a waterpark, as Engineering Director, he constructed and engineered new water attractions at the park as well as daily operations. He has over 45 years experience in the fields of Commercial Aquatic facilities, including renovation, engineering, design and filtration systems. Phil believes that the key ingredient to succeeding is taking care of each customer on an individual basis. He truly enjoys being on the front lines."I have actually done every aspect of my company with my own two hands – which is why I truly understand what it takes to manage my business," says Phil.  He is proud that a large part of his company's new business comes from referrals. Phil's extensive experience allows him to be a " go to" resource for Commercial & Residential consultations.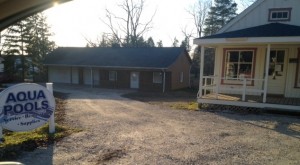 Chris Hlavin
Vice President/Business Development
chris [at] aquapoolsinc.com
Chris handles the day-to-day internal operations including financial, developing new accounts, marketing, advertising ,customer service and overseeing the retail store operations. Chris has worked in the water park business and has a very successful background in outside sales, sales management and marketing.  Daily focus on brand awareness and continued expansion of Aqua Pools into new markets.  She believes that you need to do what you say you will do and the success will follow-She has a passion for relationship building and successful business relationships set Aqua Pools apart from the competition. Chris still looks forward to getting new customer calls- "It is so important to be sure that each customer has a positive  experience from that initial first phone call to the end of the project".